Report given by Theresa/Rosa Davidovna Lokteva (Schwabenland)

Theresa/Rosa Davidowna Lokteva (Schwabenland), born 1936, native of the hamlet Straub, Kukkus District, Republic of the Volga Germans. Theresa Davidovna was 5 years old, when her family was deported from the Volga Region. Her younger sister (born around 1942) died from measles, when she was at the age of seven. There were two elder brothers, as well: David (born 1930), Daniel (born 1933). Her elderly brother moved to Tashkent. Theresa Davidovna recalls that they covered part of the distance by ship.
Her mother (born1901) worked as a cook before the deportation. Her father (born 1902) was a soldier. He was almost immediately called up into the Labor Army. He had to lay tracks not far from Reschoty train station. He has never returned home.
Both parents believed in God: the mother was Lutheran, the father – Catholic. A booklet from the mother has been preserved, a hand-written bible, written in German language in the postwar period. Theresa Davidovna still remembers that the women used to meet in order to pray and that her mother even baptized children. After they had happened to get to Sagaiskoe, her mother worked as a tobacco picker.
Theresa Davidovna started to go to school at the age of 11; before, she had always helped her mother to take care of her little sister (while her mother was at work). She went to school for three years in all. Afterwards she started to work as a swineherd and practiced this profession for 30 years. Another 7 years she took care of calves.
Her aunt (the mother's sister) lived next door with her son. The father's sister was also deported with them; she died after they had resettled in Sagaiskoe. The father had brothers, as well; Theresa recalls one of them – Andrei. Within the family they virtually did not speak any German. Theresa Davidovna was unable to speak the language, but she understood what her mother had said.
Theresa Davidovnas mother prepared traditional German meals and taught German cooking to her daughter.
The interview was taken by Dasha Svirina. It was not recorded from the very beginning. Some parts have been omitted. At first the grandmother disagreed with the conversation; later she was willing to talk and report little by little.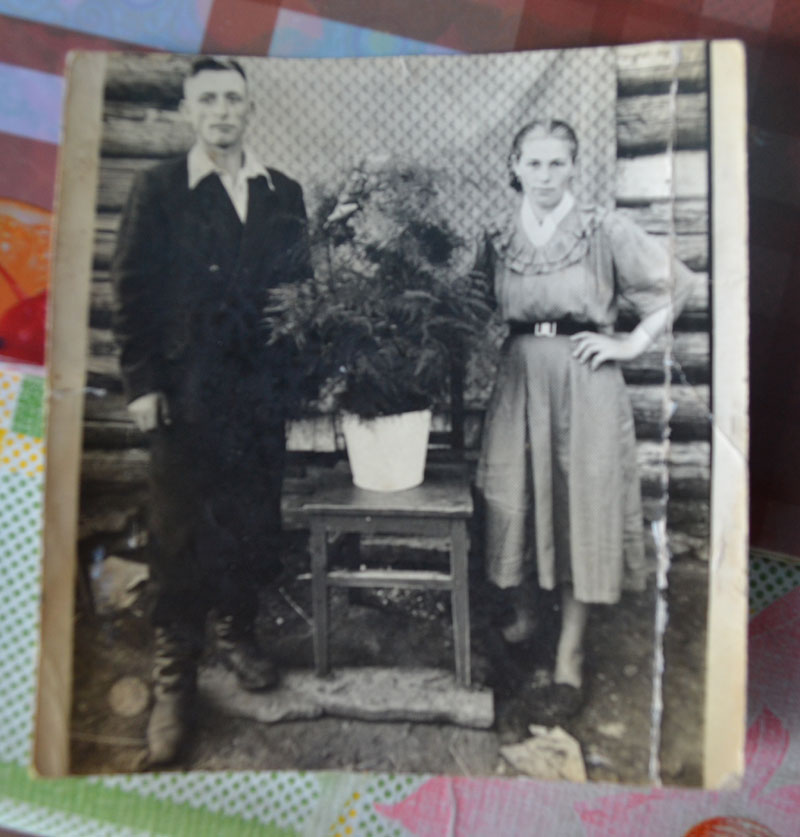 Theresa and her brother David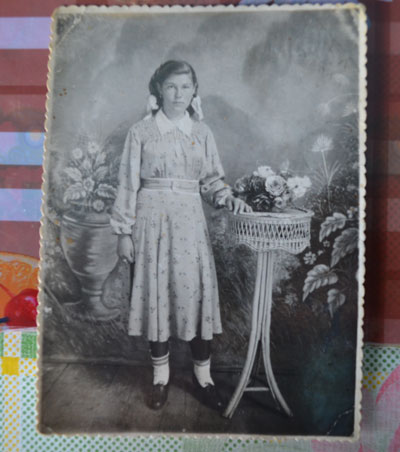 Theresa Davidovna before she got married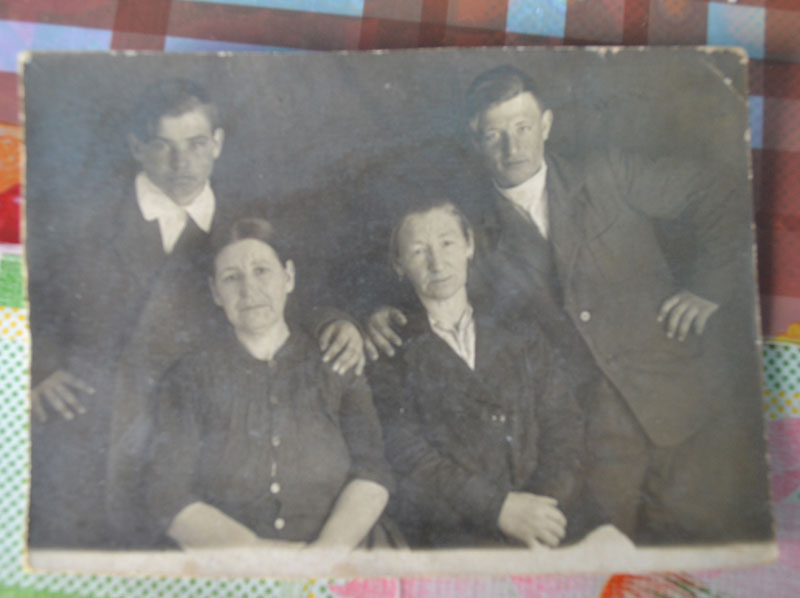 To the left – mother's sister and her nephew, to the right – the mother with her brother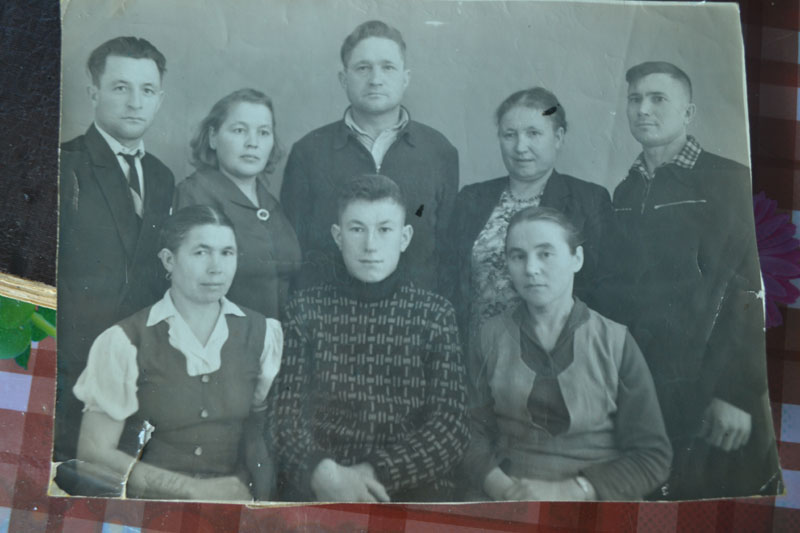 Sitting, leftmost – the mother; standing, leftmost – brother Daniel

In the middle Theresa Davidovna's father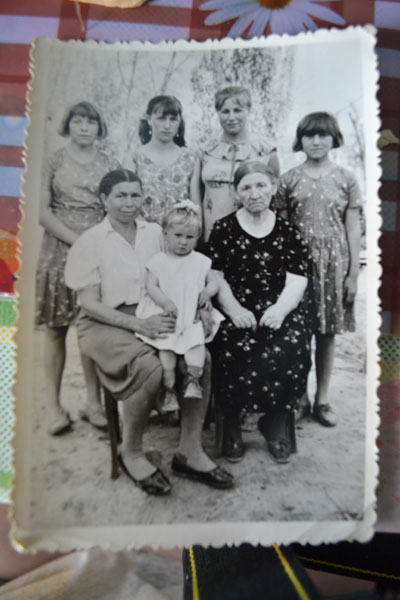 Her mother – to the right; sitting – the wife of her brother with her daughter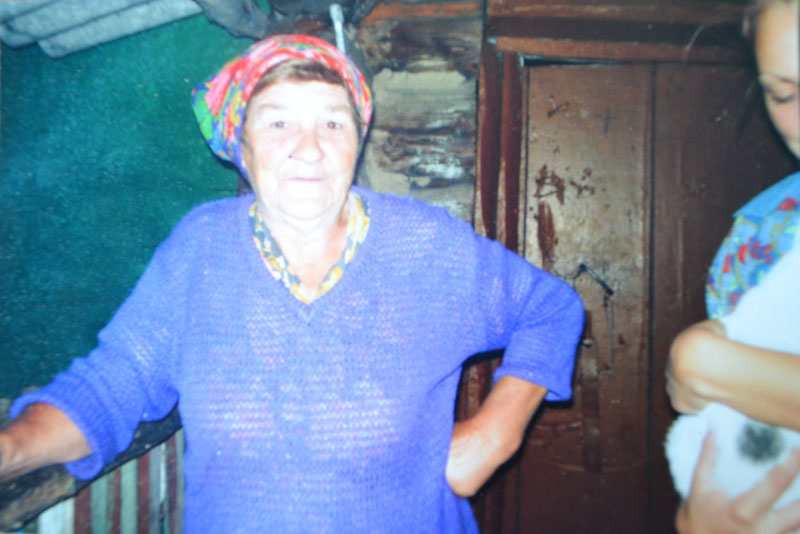 Theresa Davidovna Lokteva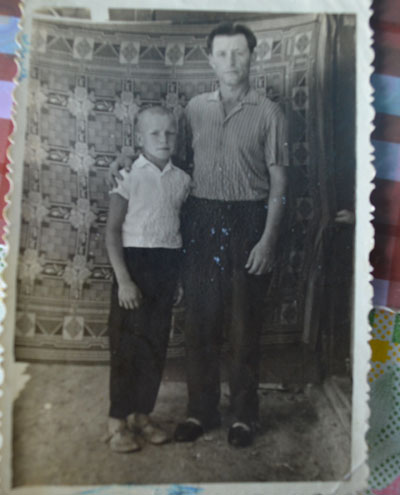 Brother Daniel with his son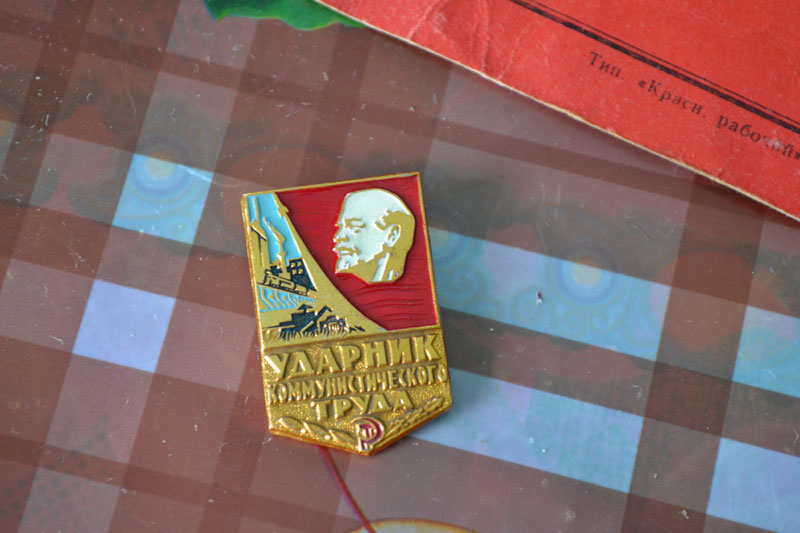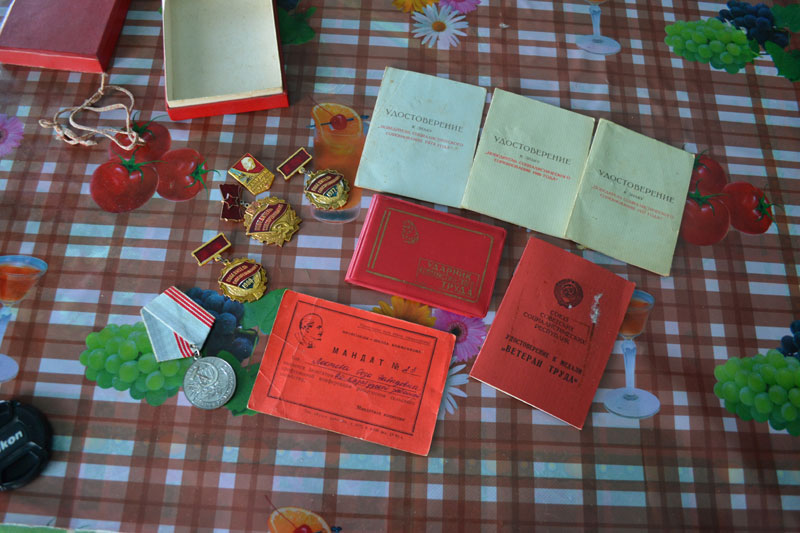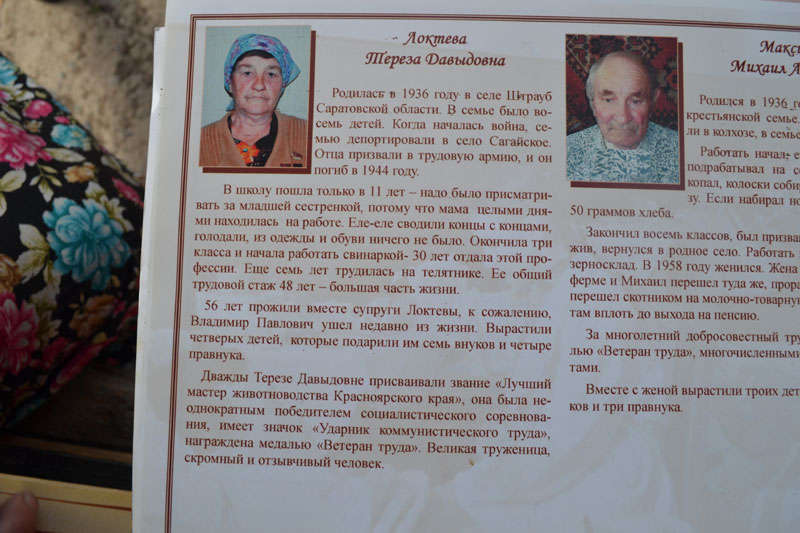 Expedition of the V.P. Astafev State Pedagogic University Krasnoyarsk and the Krasnoyarsk "Memorial"-Organization on the project "Anthropologic turn in social-humanitarian sciences: Methodology of field research and practical experience in the realization of narrative interviews" - (Sponsored by the Mikhail-Prokhorov Foundation).
---