About our site

This site is the result of the work carried out by the Krasnoyarsk УMEMORIALФ SocietyФ over a period of many years. It represents an encyclopaedia of reprisals employed by a Communist government., a memorial for more than forty-thousand victims of political reprisals, whose fate was, in one way or another, connected to the Krasnoyarsk region.
Here you will find memoirs of reprised people, documents, that are connected with political persecutions, lists of persons who suffered from reprisals, photographies, publications Е

This page was first published on the 9th March 1998. We worked it out together with the Maxsoft company, who have been supporting our activities for many years. We particularly express our most sincere thanks to Viktor Vyasminov (designer) for the outstandingly good and professional design, as well as Yelena Porokhnyava (Maxsoft), who assisted us in transferring not less than 80% of all the materials on this page from printed paper into an electronic view.
The materials compiled on this page are the result of the work of a small, but well cooperating team of the Krasnoyarsk УMemorialФ Society. Each of its members made his contribution and took part in this project in accordance with his special area of responsibility.
Editorial staff:
Alexey Babiy (general management, conception, layout)
Vladimir Birger (conception for the second version of the page, УWitness reportsФ, УLegislationФ, УDocumentsФ and several others)
Svetlana and Vladimir Sirotinin (УMartyrologФ)
Sibyll Saya (Germany) Ц Translation of the original texts from this side into German and English
In the year 2003 we carried out a basic reorganization of our page. We redesigned the rubricator, an extensive German and English version appeared and the conception of the original page was modified. Having mainly drawn our attention to the catalogization of our archival materials and the publication of these materials during the first stage (1998-2002), we now have the intention to publish an encyclopaedic virtuel book on political reprisals that occurred in the Krasnoyarsk region, i.e. to record materials and УlinkФ them (more than 3000 are already available) to the chapters of this book.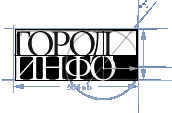 We are grateful to the company УGorod-InfoФ, who gave us the permission to use some of their graphic elements on our page.
---

In 1998 our page was placed first on the occasion of a special nomination during an All-Russian competition called УBISNESS-SAIT С98Ф (Novosibirsk).
Twice our page was exposed as the page of the day at Russiatoday.
---
Copyright Krasnoyarsk УMemorialФ Society 1988-2002.
Materials to be reproduced only when expressly referring to this page.
Contact address:
660049, Krasnoyarsk, box 25491, Krasnoyarsk УMemorialФ Society
Telephone: (3912) 65-13-85, 21-34-02
---
This is our banners:

And this is Ц we:
-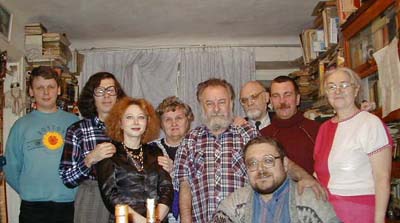 ---
 расно€рское общество Ђћемориалї Ќ≈ включено в реестр общественных организаций Ђиностранных агентовї. ќднако, поскольку наша организаци€ входит в структуру ћеждународного общества Ђћемориалї, которое включено в данный реестр, то мы в соответствии с новыми требовани€ми российского законодательства вынуждены маркировать нашу продукцию текстом следующего содержани€:
Ђћатериалы (информаци€) произведены, распространены и (или) направлены учредителем, членом, участником, руководителем некоммерческой организации, выполн€ющей функции иностранного агента, или лицом, вход€щим в состав органа такой некоммерческой организацииї.
ќтметим также, что ћеждународный ћемориал не согласен с этим решением ћинюста –', и оспаривает его в суде.