25.08.01 Visit to Stolby National Park with Mary McAuley

Mary McAulay – our friend from England. A remarkable woman, with who the Krasnoyarsk "Memorial" organization is having good relations since long. In 2001 she was head of the Ford Foundation in Russia. Her arrival was linked to the project "Restored names". Of course, we decided to visit Stolby National Park with her, one of the plans she finally submitted herself to.

Instructions. Valeriy Khvostenko, the Sirotinins, Mary McAuly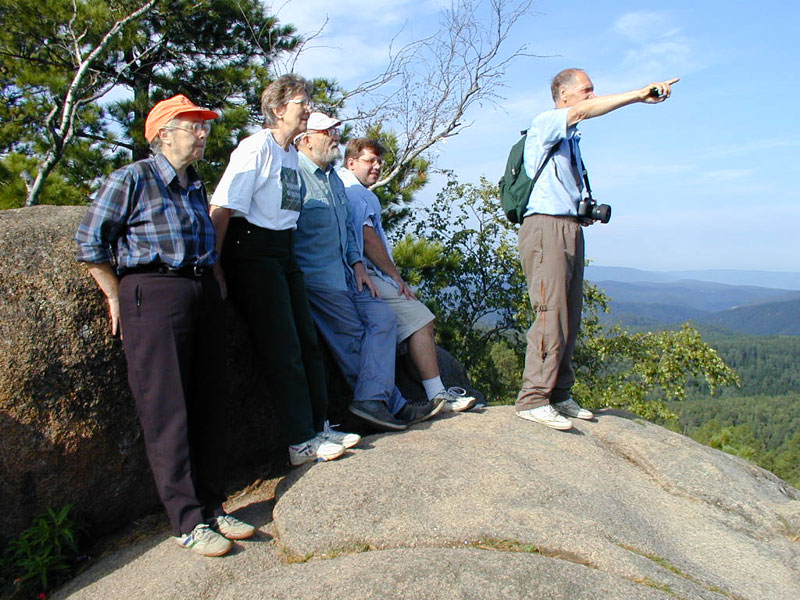 On "Grandfather's" shoulder. To the right – Maksim Stefin and William Sokolenko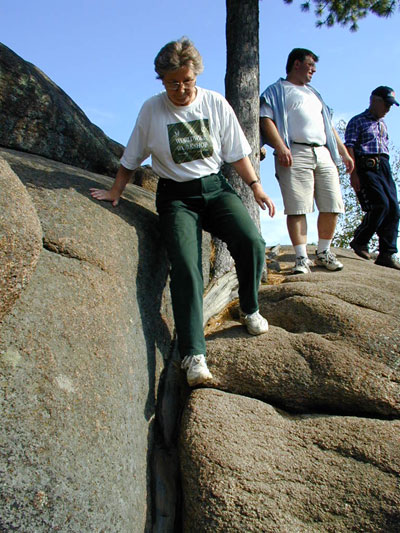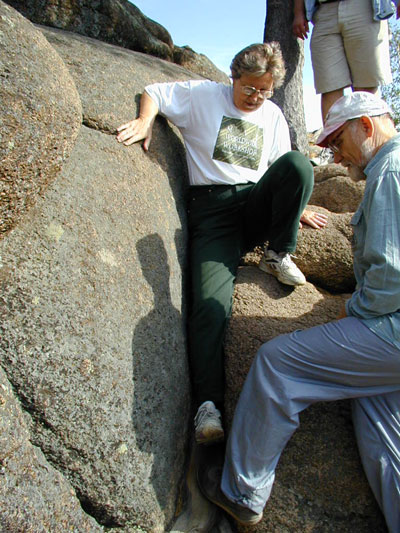 Safety à la Stolby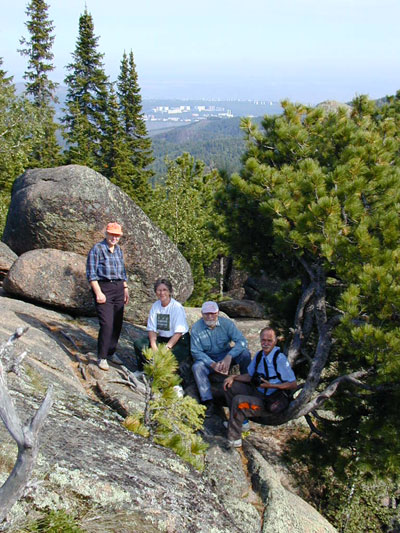 At the Lvinych Gates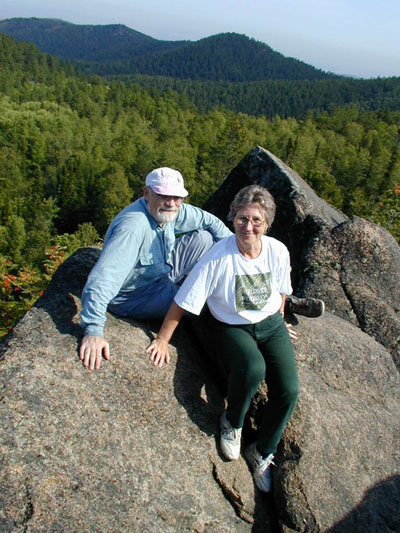 On top of Chetverty Stolb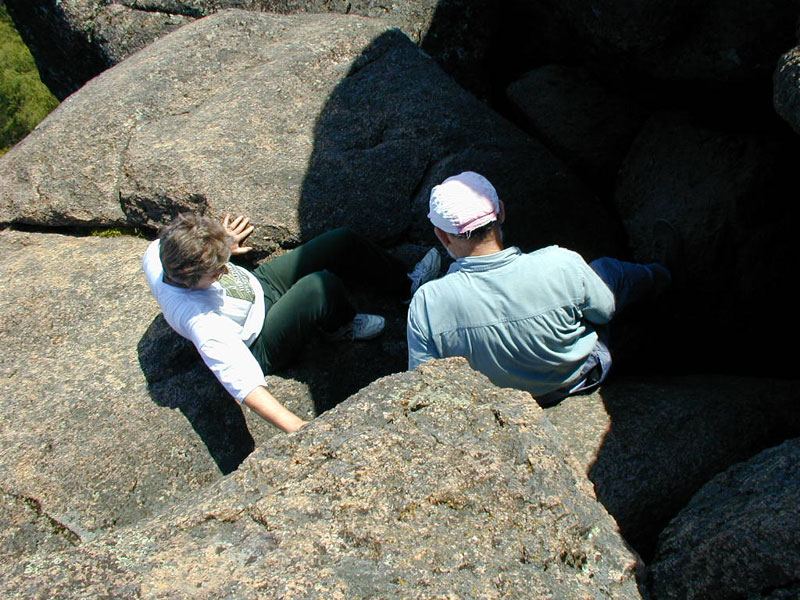 Descent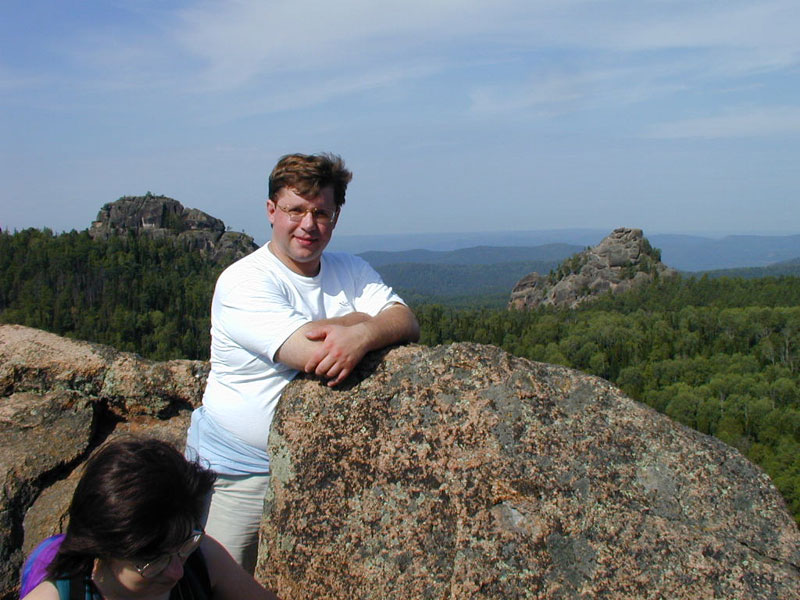 Maksim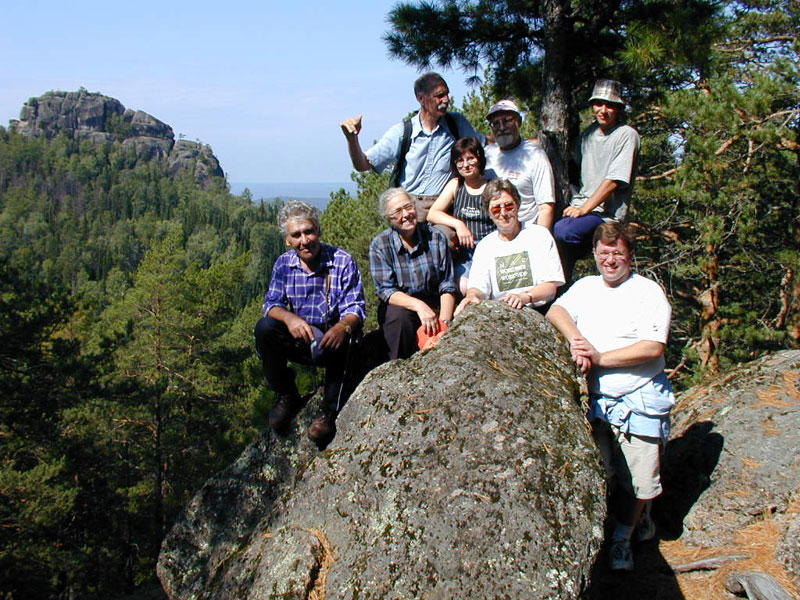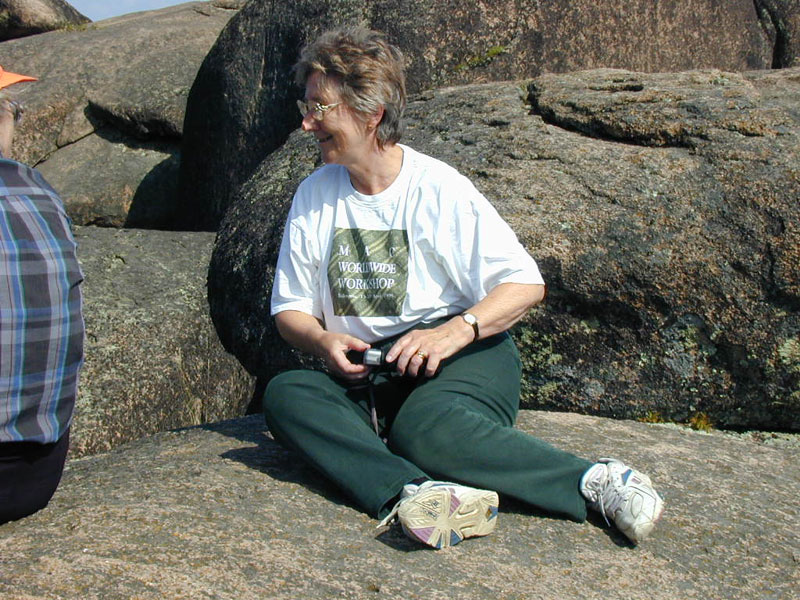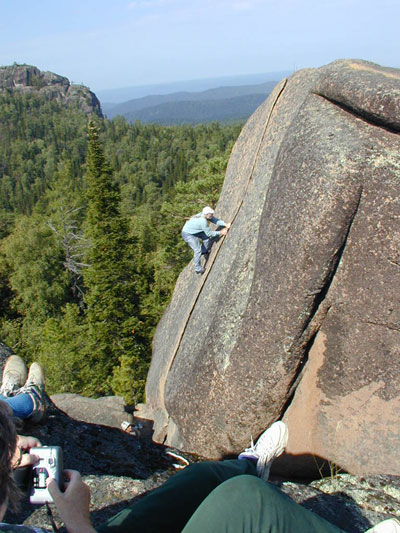 Valeriy Ivanovich frolicing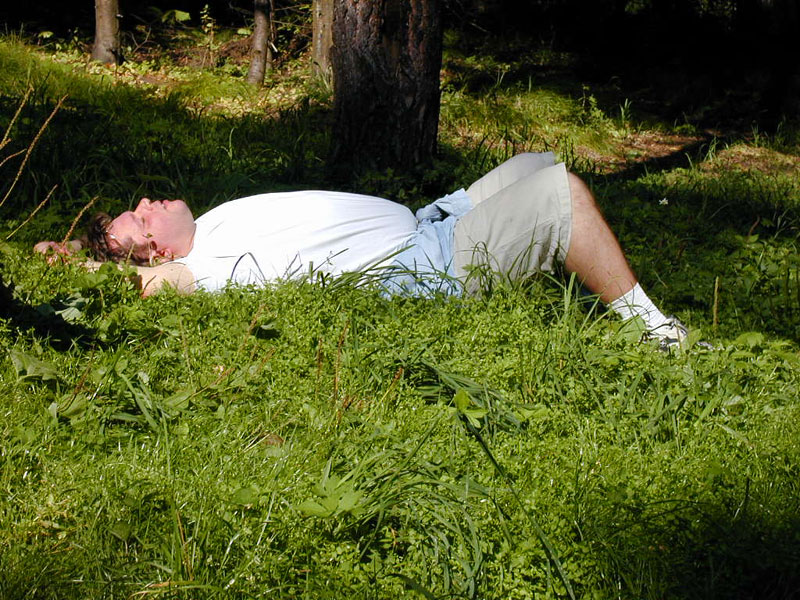 Having walked enough already...
Photos by: Aleksei Babiy
---