Arrival of Sibyll Saya. July 2001.

Sibilla (Sibyll) Saya, who we use to call Sib Ц is an interpretor from Germany, honorary member of the Krasnoyarsk ДMemorialУ organizationand just our friend; thanks to her assistance we were able to organize parts of our webpage in German and English, as well. We are already cooperating since 2000, and in 2001 she visited Krasnoyarsk for the first time.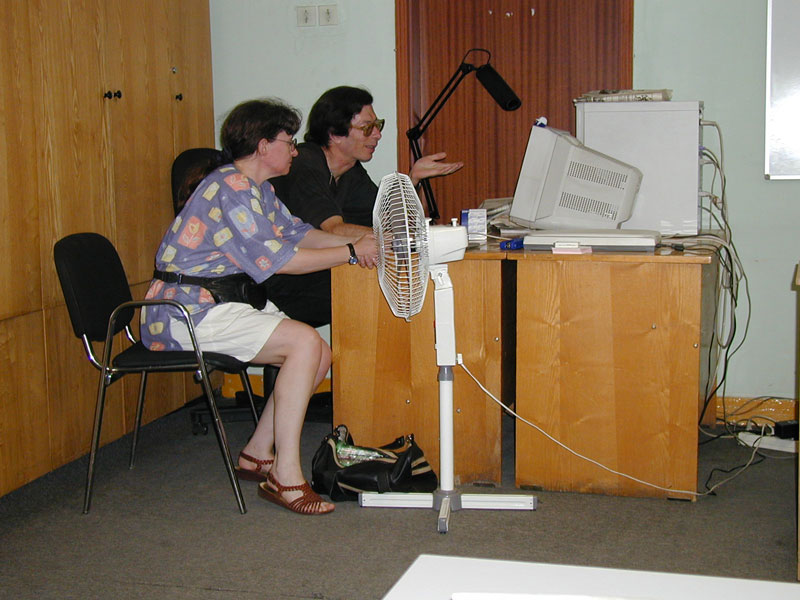 Volodya Birger shows Sibyll his workplace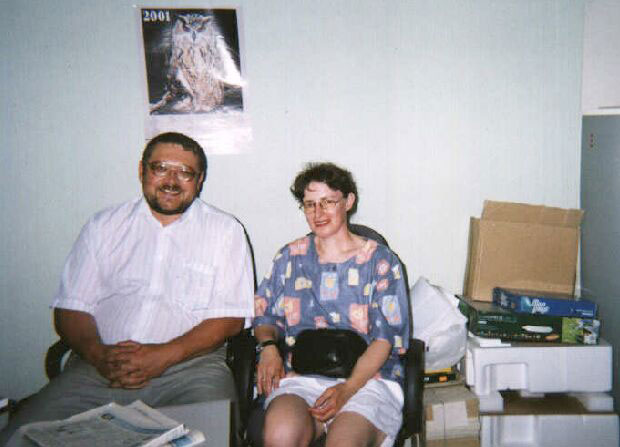 Aleksei Babiy, Sibilla Saya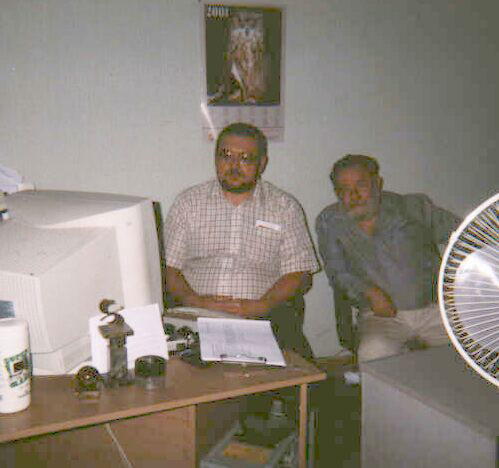 Aleksei Babiy, Vladimir Sirotinin
Excursion to Stolby National Park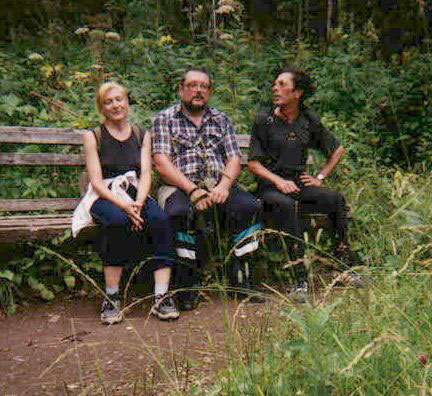 Sit-down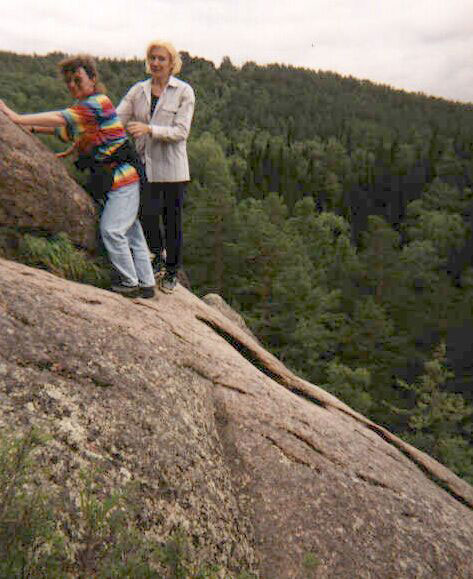 Sib is bravely climbing Perwyj Stolb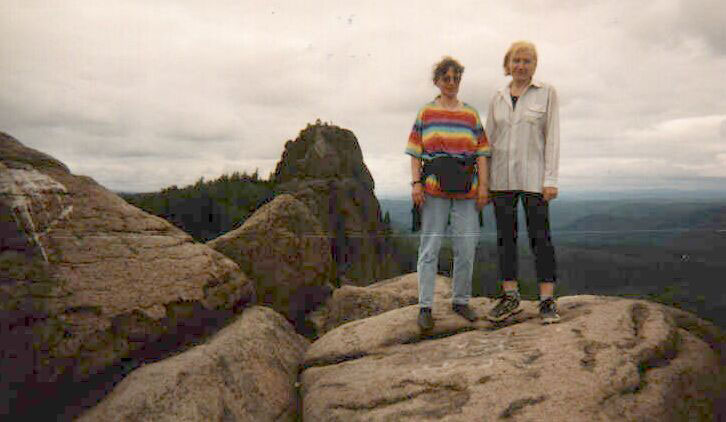 And here she has already crested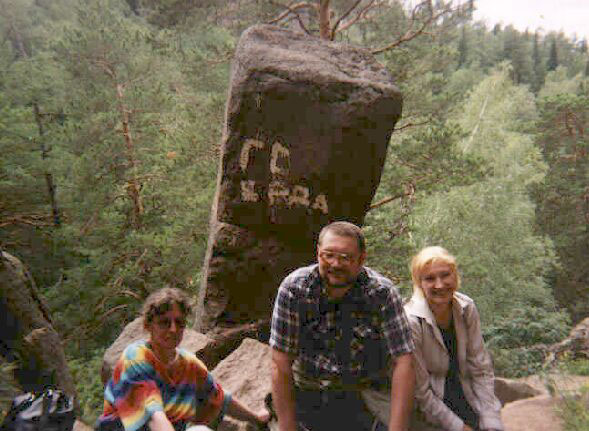 At the foot of Perwyj Stolb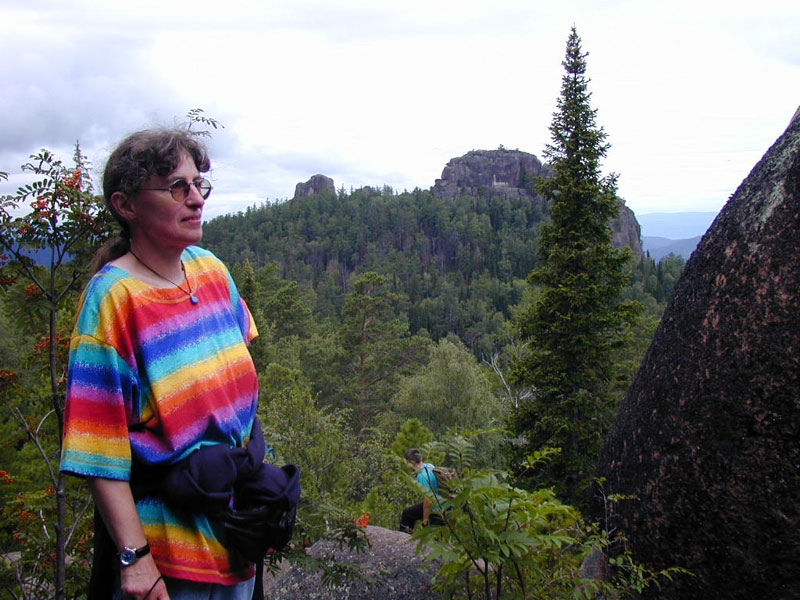 On top of Tschetwjorty Stolb

By pure chance we witnessed a unique happening Ц for the first time after Voloyja Teplykh someone climbed the "Pjetla Teplych"
---