Presentation of the Almanac "Good deeds, serious fates. Politically persecuted protagonists from the area of culture and art in the history of the Krasnoyarsk Territory

Presentation of the Almanac "Good deeds, serious fates. Politically persecuted protagonists from the area of culture and art in the history of the Krasnoyarsk Territory
City of Krasnoyarsk, Regional Youth Library, 23.04.2014
The regional action "Politically persecuted protagonists from culture and art in the history and culture of the Krasnoyarsk Territory" was carried out in 2011-2012. Originator of the action is the Ministry of Culture of the Krasnoyarsk Territory. As organizers of the action we can state the regional State Establishment of Culture, the regional Krasnoyarsk Youth Library and the "Memorial" Organization. The idea came from Gennadiy Ruksha, who held the office of education minister of the Krasnoyarsk Territory at that time. The concept behind is a very simple one: there was a great number of protagonists from the area of culture and art in the Krasnoyarsk Territory, who were under arrest or in exile in the region. Moreover, Krasnoyarsk protagonists from the area of culture and art became victims of political repressions. They all left their marks on history. Young people at the age of 15 to 25 have been collecting information about these people over a period of two years and then wrote research papers.
These papers have been published on our website and were part of the All-Russian competition "Man in history. Russia – 20th century". Now the best papers have been published in the Almanac the presentation of which took place today.
It is a unique edition – both with regard to the idea and in matters of the methods chosen to realize it. The edition, unfortunately, comprises just – 200 exemplars. But I would like to repeat: all papers that found their way into the Almanac (as well as those which could not be considered) are accessible on our website.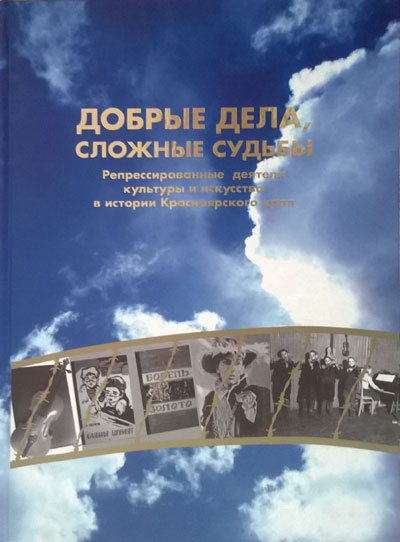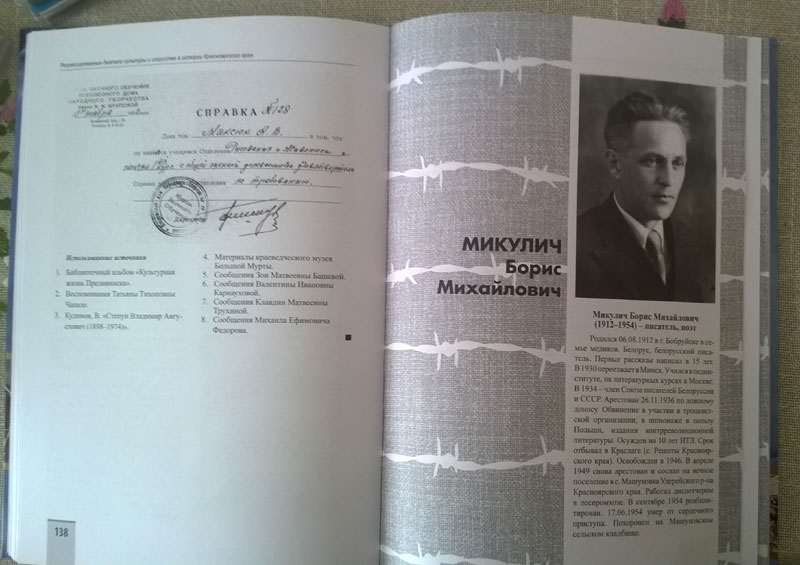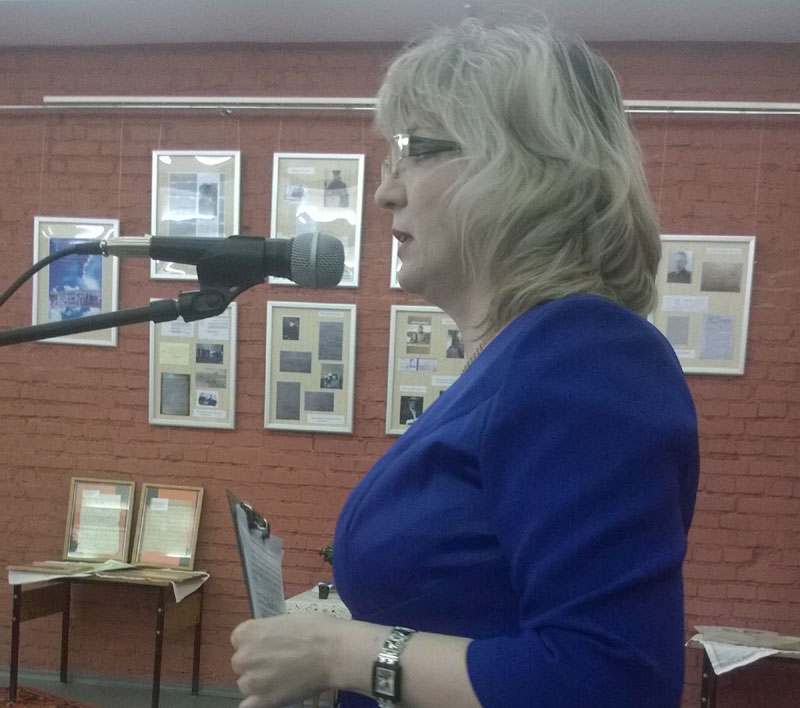 The supervisor of the presentation, being at the same time the most important motive force of the whole action, is Galina Stytsuk

Director of the regional Krasnoyarsk Youth Library Anzhelika Trofimova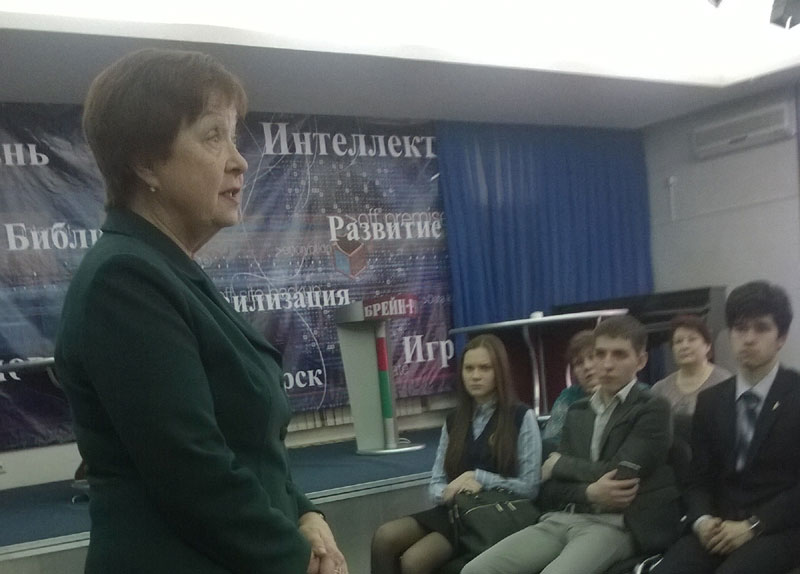 Liudmila Slavina, reviewer, doctor of historical science, professor of the chair of history of our home country with the Krasnoyarsk Pedagogic State Institute.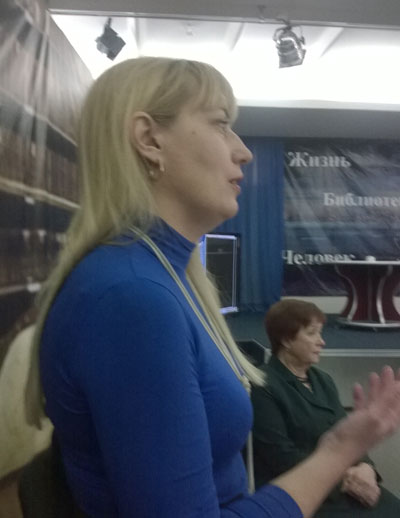 Yelena Sberovskaya, aspirant of historical science,
lecturer at the chair of general history with the Krasnoyars Pedagogic State Insitute
Appearance of authors and project leaders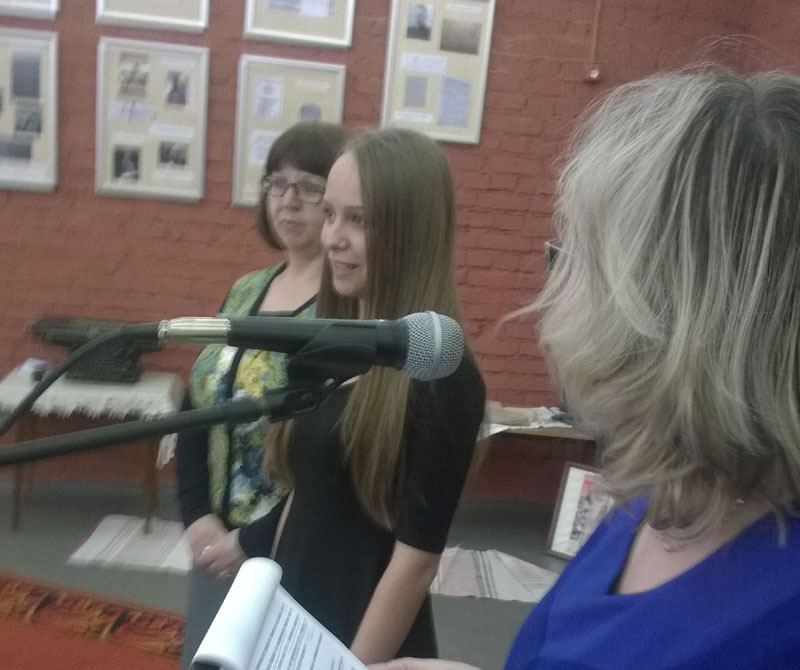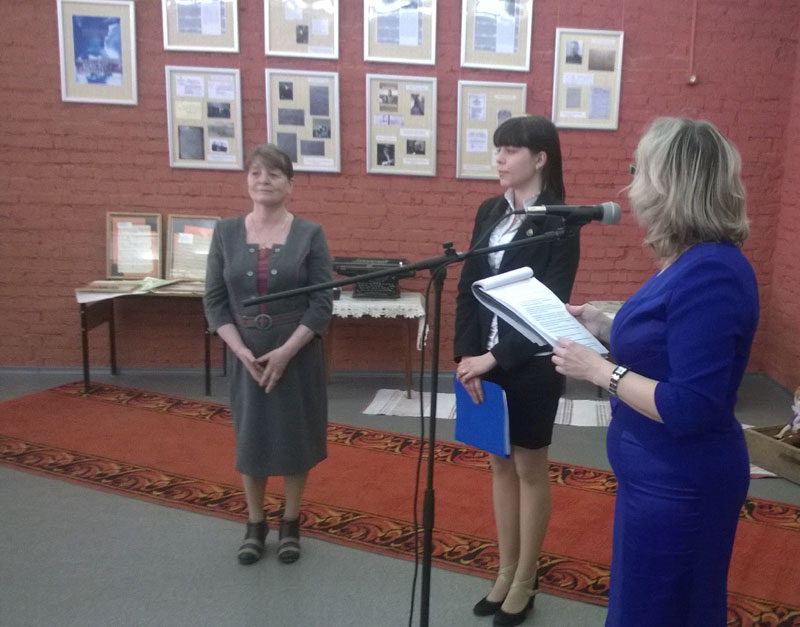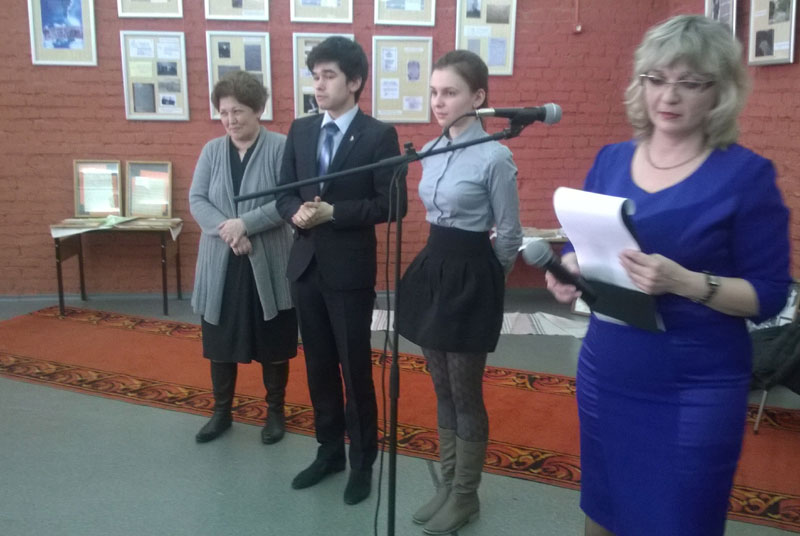 Long desired handing out of the books to the authors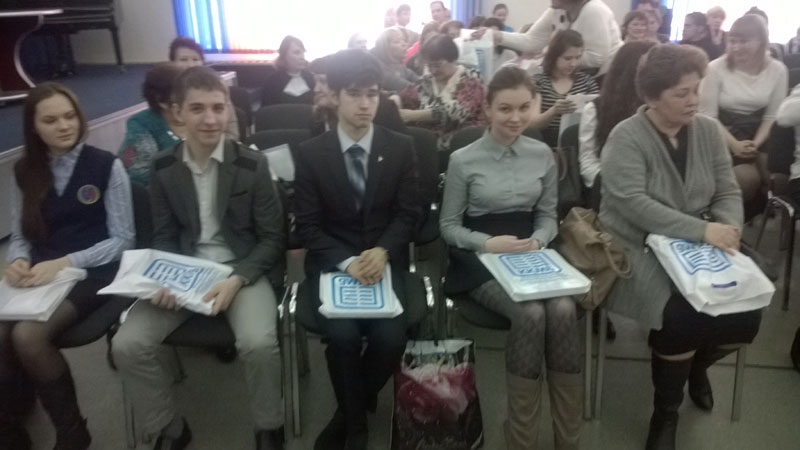 Photos: Aleksey Babiy
---