Inauguration of a memorial stone for the victims of political repressions in Yermakovskoe

06.09.2015, Yermakovskoe
One of the first who started to talk about the creation of a memorial for the victims of political repressions was Ivan Yakovlevich Zorin, who at that time headed the Commission for problems of rehabilitated persons on a public social basis. The idea was supported by the commission. Hence, Ivan Yakovlevich submitted the proposal at the district administration, with the Chamber of social affairs.
In October 2012 the council of the local affiliate of the "Association of rehabilitated persons in Krasnoyarsk Territory" filed an official application with the district administration requesting them to support the creation of a memorial stone for the victims of political repressions in the district of Yermakovskoe. A competition for the best design of the memorial stone was organized among the elder students of the School of Art (great work was done in this connection by one of the teachers and member of the commission - Vera Lvovna Bespalova). From 42 drafts the commission privileged the one made by Viktoria Kuzmenkova, who is today studying at the Krasnoyarsk Institute of Architecture and Design).
And it was the Yermakovskoe Cossacks with ataman Vladimir Ivanovich Forssel as front man, who brought the idea of the memorial stone to a final, logical completion.
The day when our Cossacks joined the Yenniseisk Cossack Army, on the 22nd of December 2013, Vladimir Ivanovich announced from the high tribune that a memorial of this kind was needed, and, being sure of the support of the Cossacks, he gave his express promise to put up a memorial stone - and he kept his word.
Today we are attending the event which is so meaningful to Yermakovskoe District – the inauguration of a memorial stone for the victims of political repressions. And there are a lot of them: 1500 inhabitants of the district lost their lives due to the repressions of the thirties and fifties of the past century, more than 700 of them were shot dead.
Many thanks to all those who helped to proceed with the realization of this project. My special thanks in the name of all rehabilitated persons of the district go to our Cossacks, particularly to their ataman Vladimir Ivanovich Forssel.
Larissa Vasilevna Golub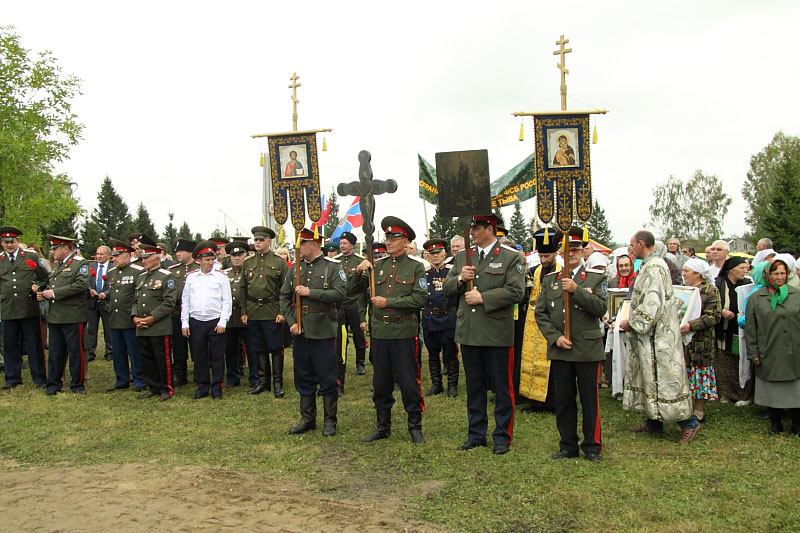 The inauguration ceremony started with a crusade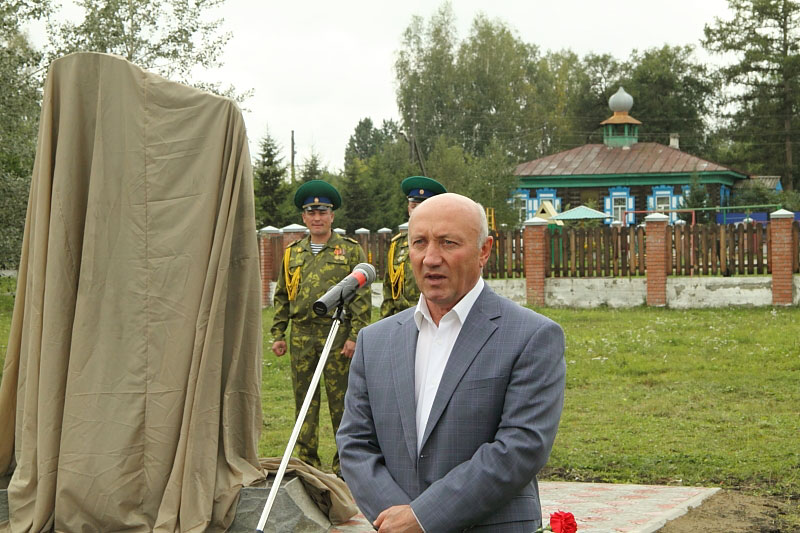 The head of Yermakovskoe District - Michail Anatolevich Vigovskiy

The head of Yermkovskoe District and the ataman of
the Cossack settlement "Yermakovskoe",
Yermakovskoe District - Vladimir Ivanovich Forssel.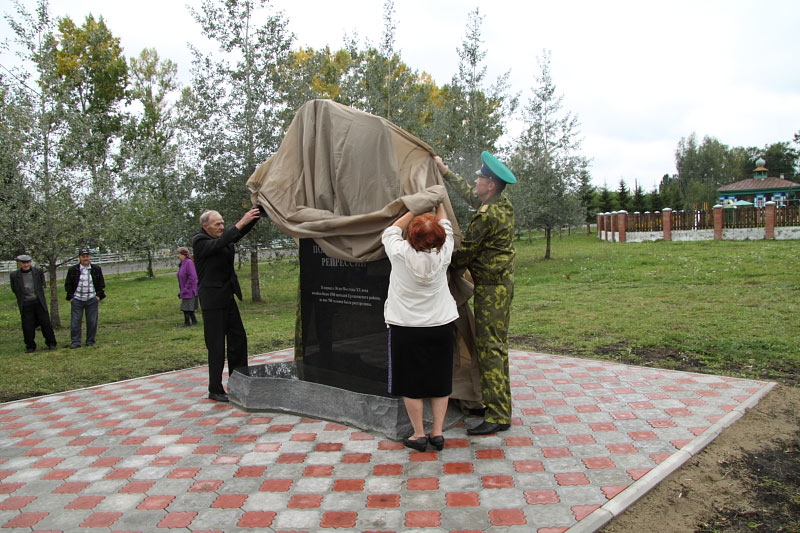 The memorial stone was unveiled by Ivan Yakovlevich Zorin and
Larissa Vasilevna Golub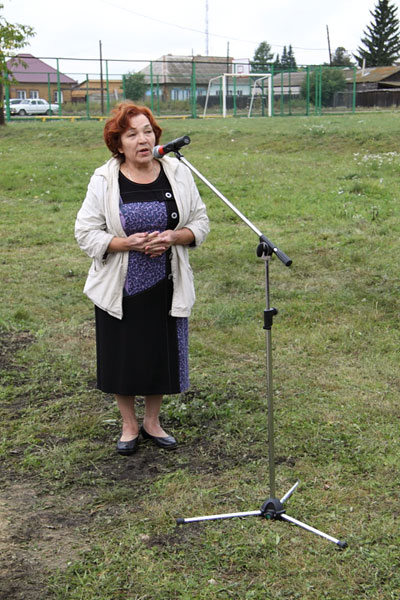 Larissa Vasilevna Golub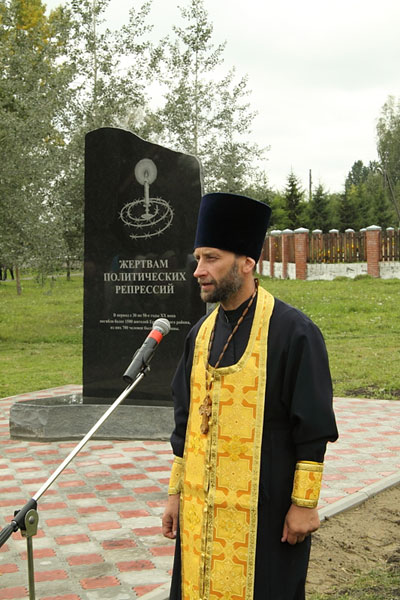 The Prior of the Three-Saints-Church, Priest Aleksei Reshetnikov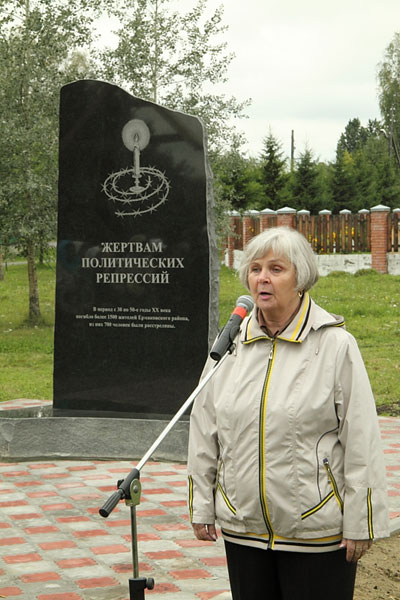 The head of the "Association of rehabilitated persons in Krasnoyarsk Territory –
Ella Rudolfovna Tsutskareva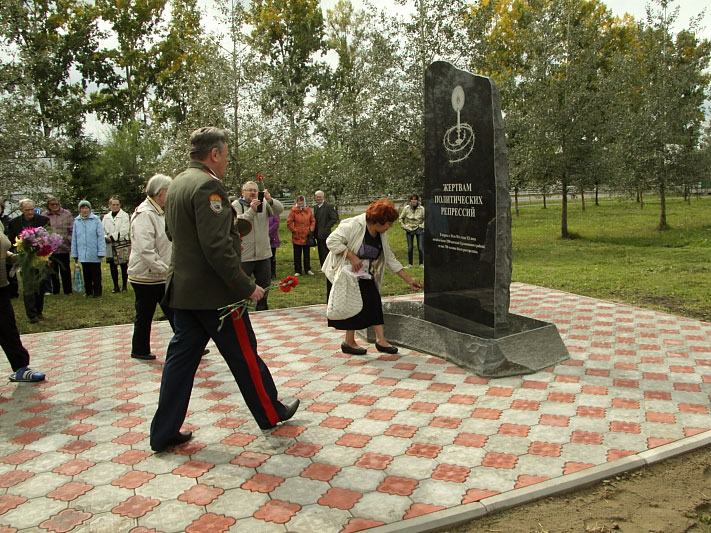 Flower ceremony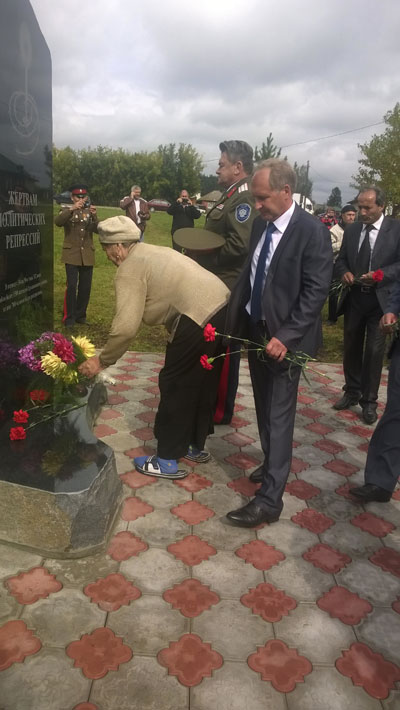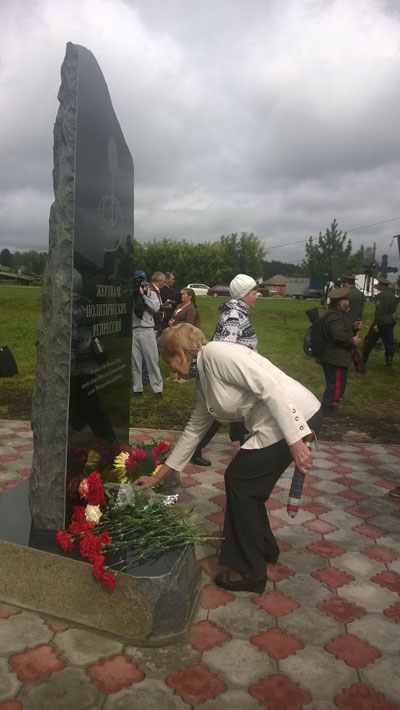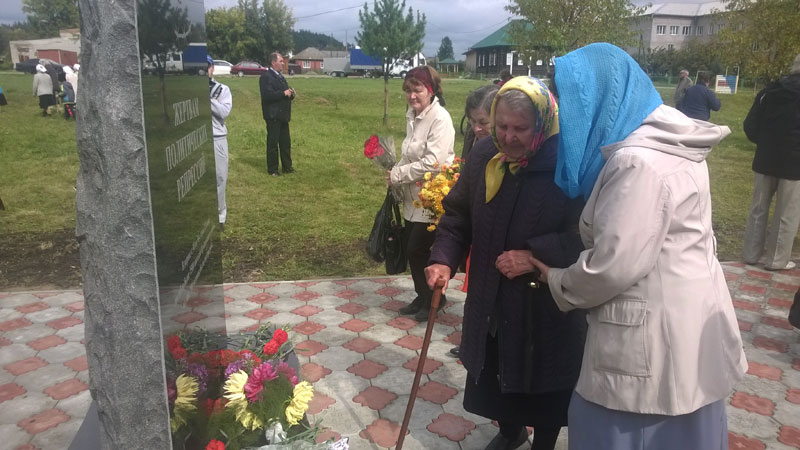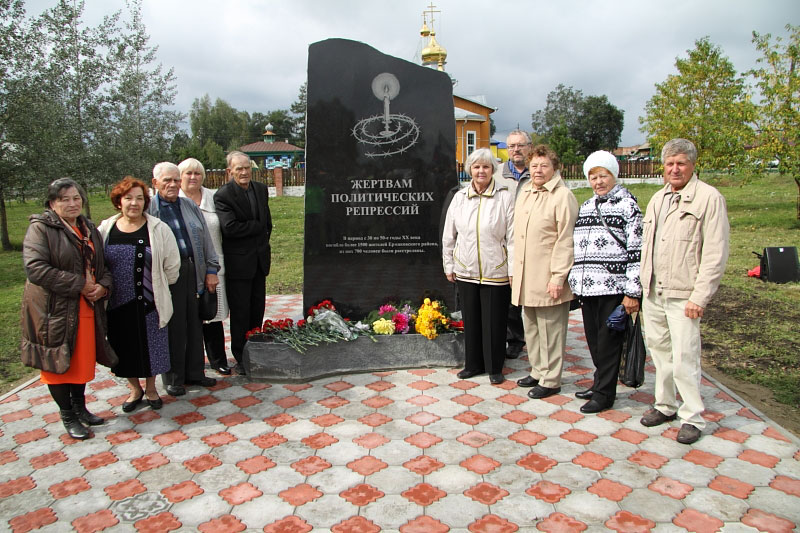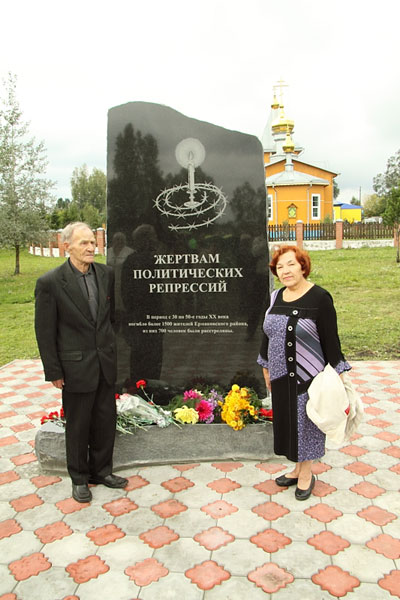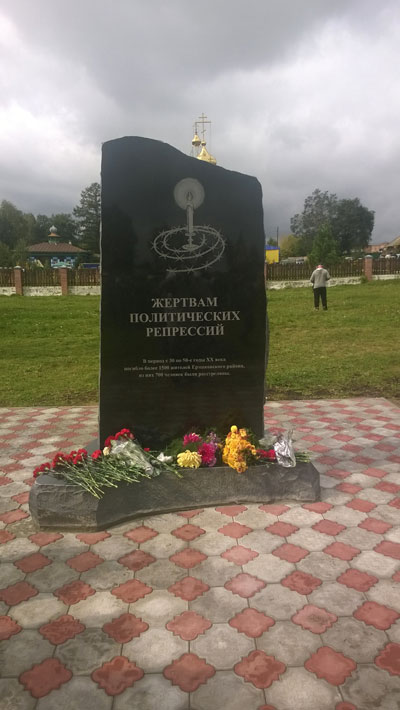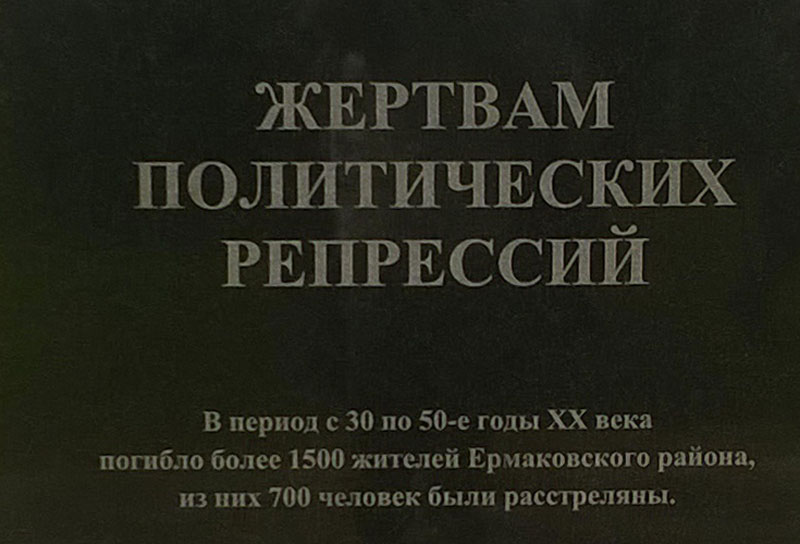 Photos: Dmitriy Golub, Aleksei Babiy
---