Settlement of Bolshaya Murta. Memorial stone in commemoration of the victims of political repressions

Monuments and memorials for the victims of political repressions in the Krasnoyarsk Territory and the Republic of Khakassia
Bolschemurtinsk District
Settlement of Bolshaya Murta. Memorial stone in commemoration of the victims of political repressions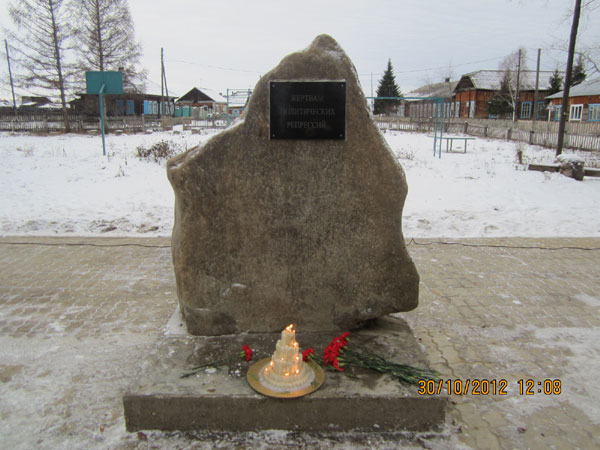 The memorial stone was put up in the park of Bolshaya Murta; the necessary funds
came from an award resulting from participation in a regional competition of social-cultural projects.
The stone itself is of local origin, the memorial plate was ordered from Krasnoyarsk. The opening took place on the 30.10.2012.
Materials linked to the subject:
---