"Memorial" Society, Krasnoyarsk

News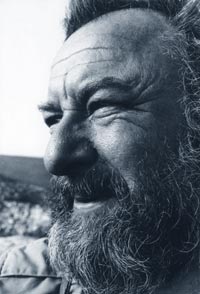 16.12.17 Last night died Vladimir Sirotinin, the first Chairman of the Krasnoyarsk "Memorial", who was quite simply called "boss" by the "Memorial" staff. He had been critically ill for a long time. In Krasnoyarsk he is not just known as a Memorialist. Enthusiasts of songwriting (bards), stolbyists, museum workers, local historians and many other people for whatever different reasons yet consider him as one of them. He was an incorrigible romantic, as everybody else, who witnessed the nineteen-sixties, a restless researcher – in his archive there are thick folders about the Tunguska meteorite and the history of repressions. Together with another Volodya, Birger, he collected in the nineties materials in the archives of FSB and the State Internal Affairs Department to such an extent that we are still working it up today. The most important thing, however, is that he was a human being, who you just could not help to love, although his character had nothing much in common with the character of an angel. Nonetheless – he was loved by everybody.
30.10.2017 Day in commemoration of the victims of political repressions in Krasnoyarsk
Photo report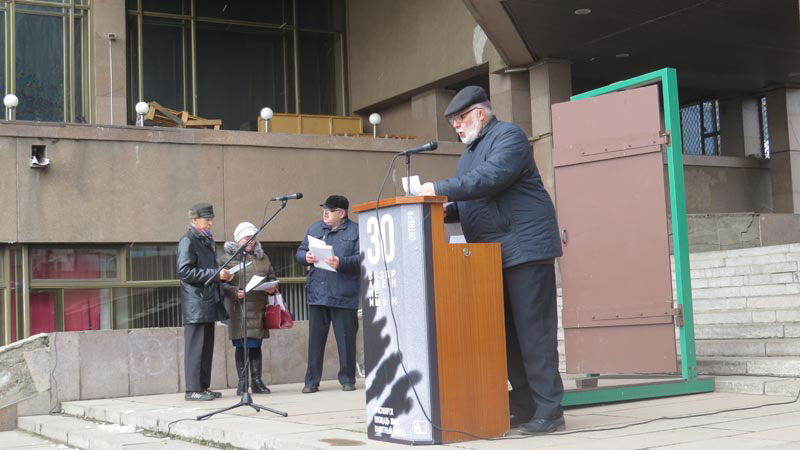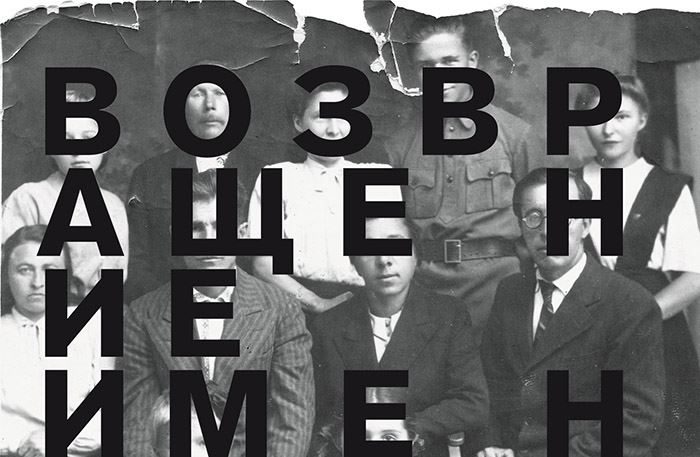 October 30th 2017. Peace Square Nr. 1 (Museum Center, at the memorial stone) from 13 to 17 p.m.
We will alternately read out the names of Krasnoyarsk people, who were shoot in the years of Soviet terror. All volunteers are invited to take part in this action.
Each of them will be handed out a list with information about four shooting victims, to which own names may be added.
15.05.17 Regional presentation ceremony of the participants of the 18th All-Russian competition of historic papers written by students of the upper classes "Man in History. Russia – 20th century"
Photo report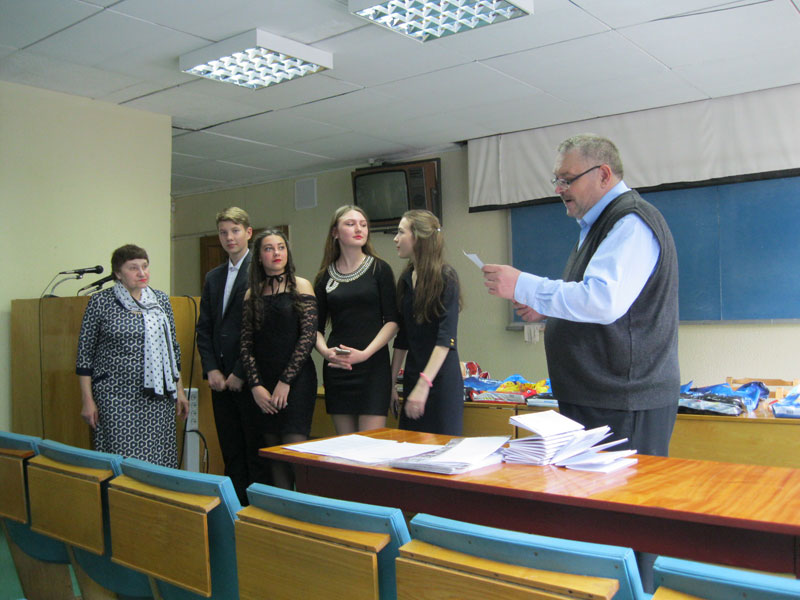 ---
Красноярское общество «Мемориал» НЕ включено в реестр общественных организаций «иностранных агентов». Однако, поскольку наша организация входит в структуру Международного общества «Мемориал», которое включено в данный реестр, то мы в соответствии с новыми требованиями российского законодательства вынуждены маркировать нашу продукцию текстом следующего содержания:
«Материалы (информация) произведены, распространены и (или) направлены учредителем, членом, участником, руководителем некоммерческой организации, выполняющей функции иностранного агента, или лицом, входящим в состав органа такой некоммерческой организации».
Отметим также, что Международный Мемориал не согласен с этим решением Минюста РФ, и оспаривает его в суде.