"Memorial" Society, Krasnoyarsk

News
30.10.18 Day in commemoration of the victims of political repressions. Krasnoyarsk, 30.10.2018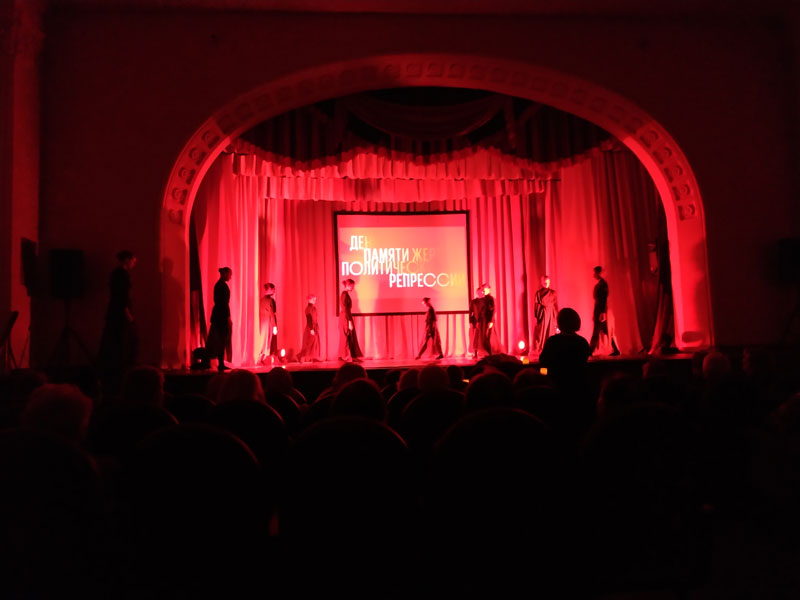 09.03.18 The Krasnoyarsk "Memorial" Organisation celebrates its 30th anniversary today. Exactly thirty years ago Vladimir Birger, Irina Polushkina and Aleksei Babiy came to see Vladimir und Svetlana Sirotinin and suggested to create an organization called "The fate of people". At once they began to create the very first index cards (punchcards) on victims of political repressions. They have meanwhile envolved into a large data base, comprising the names of 196000 repressed persons related to the Krasnoyarsk Territory. Within these thirty years we performed a gigantic work: in close cooperation with the Archival Agency, the Archive of the FSB district administration and the Archive oft he State MVD authorities we edited 14 volumes of the Book of Memory in commemoration of the victims of political repressions; we performed (together with the Museum Center) a great number of exhibitions, carried out numerous expeditions, organized the Competiton of papers on historic events written by students of the upper grade levels, presented many scientific papers and publications in mass media , took part in various actions and organized them; we belonged to the leading centers of the project "Return of names" and other joint projects - and much more. All this was contrived by a small, but amicably cooperating, well-organized group of like-minded people.
We will continue this work, although the situation in the country has changed considerably. We are open for everybody; you can see the results of our work on our web page, which also celebrates its jubilee today – it turned 20.
---
Красноярское общество «Мемориал» НЕ включено в реестр общественных организаций «иностранных агентов». Однако, поскольку наша организация входит в структуру Международного общества «Мемориал», которое включено в данный реестр, то мы в соответствии с новыми требованиями российского законодательства вынуждены маркировать нашу продукцию текстом следующего содержания:
«Материалы (информация) произведены, распространены и (или) направлены учредителем, членом, участником, руководителем некоммерческой организации, выполняющей функции иностранного агента, или лицом, входящим в состав органа такой некоммерческой организации».
Отметим также, что Международный Мемориал не согласен с этим решением Минюста РФ, и оспаривает его в суде.